A tool to support decision making
The dashboard gives access to our WaveCams® system data through an interactive interface. It allows you to navigate through different timescales to understand the evolution of your beach through time and storm events.
A tool to communicate
Sedimentary transport through the coastal zone come into a complex and local dynamic. The dashboard gives a look at fast-paced and long term evolutions of a given beach, making development works and coastal protection decisions easier.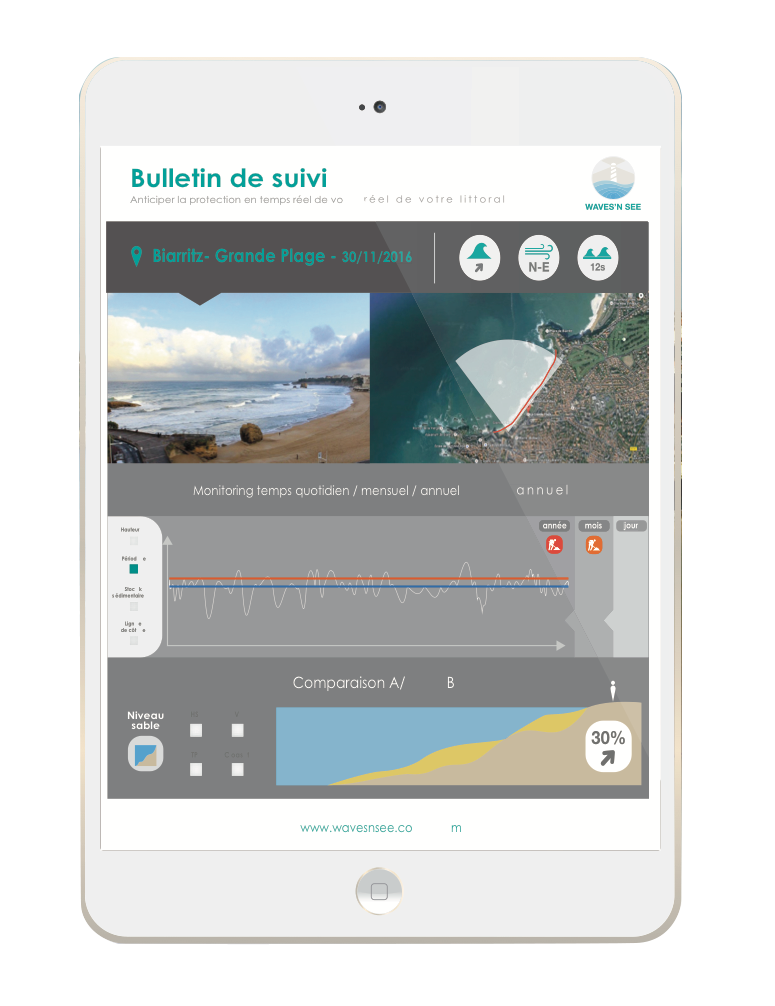 Hydro-sedimentary budgets